Continuous Integration (CI)
world without Visual Studio.
The vsSolutionBuildEvent supports CI features [?] and may work without Visual Studio at all.
This is possible with additional components: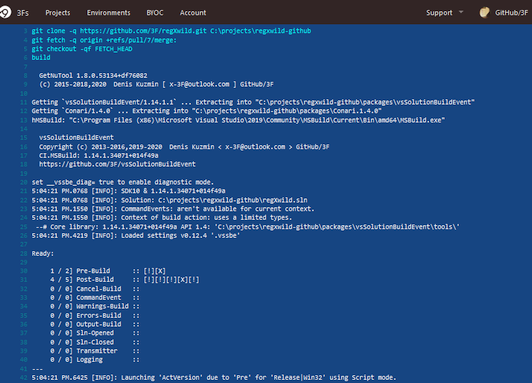 Other utilities
The vsSolutionBuildEvent provides API level. It easy to support any other places.
VS + MSBuild & after.<name>.sln.targets
Don't forget about after.<name>.sln.targets features if you only need unified action in your MSBuild & Visual Studio for all projects at once.